Welcome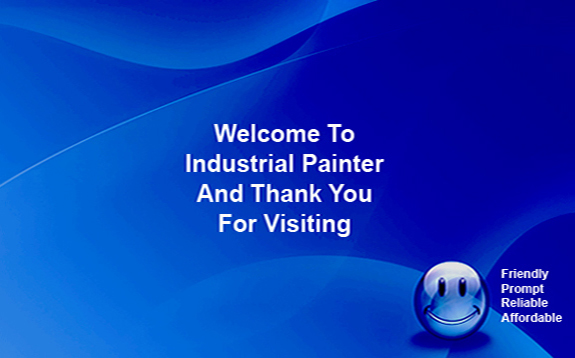 Welcome To Industrial Painter
Industrial Painter, is a nationwide industrial painting and commercial painting contractor, comprised of surface preparation specialists and experienced protective coating applicators.
The management and production crews collectively provide over hundreds of years in the painting business. Our commercial painters are pledged to provide the most efficient and highest quality services available, known as perfection!
Industrial Painters & Commercial Painters Perfection
Industrial Painters strives to provide customers zero defect performance and on-time completions, for any industrial painting or commercial painting project. The very best paint manufacturers represent the backbone of expertise in our product engineering section.
We can take on any worst case scenarios with confidence and produce perfection. Do you have an industrial painting or commercial painting project coming up? Commercial Painter offers what you want most, choices!
The fact is, we will offer you more ideas and better solutions than many other painting companies. We provide a no obligation, on-site inspection, consulting service with free quotes. Get your best quote within our industry. Please include Industrial Painter to your list of bidders for any industrial painting or commercial painting job requiring perfection.
Single Source Commercial Painter
Commercial Painter is a single source painting company responsible for industrial painting and commercial painting, sandblasting, water blasting, deep cleaning and lead abatement projects. Looking for a total industrial painting or commercial painting package, Our commercial painters deliver!
Commercial Painters
Below are lists of our Industrial Painters and Commercial Painters project types, services we provide, and our service areas.
Remember, we are painters specializing in industrial painting or commercial painting, repainting, recoating, and restoring: metal deck ceilings, vinyl ceilings, wood deck ceilings and interior walls for commercial buildings, commercial warehouses, Industrial factories, plants plus manufacturing facilities operating at full production.
Industrial Painter primarily servers the Midwest, Southeast, Southwest, Northwest, Northeast, Eastern, Western, and all regions of the USA. Including, Alaska, Hawaiian Islands, Puerto Rico, and Virgin Islands.
Our Quality Shows
If you require a industrial painter or commercial painter, professional spray painters, airless spray painters, painting service, or restoration company we are the one.
Call Now - 1.800.354.9165 - Toll Free
Industrial Painter - Industrial Painters - Commercial Painters - Commercial Painter
Industrial Painter - Industrial Painters - Commercial Painters - Commercial Painter